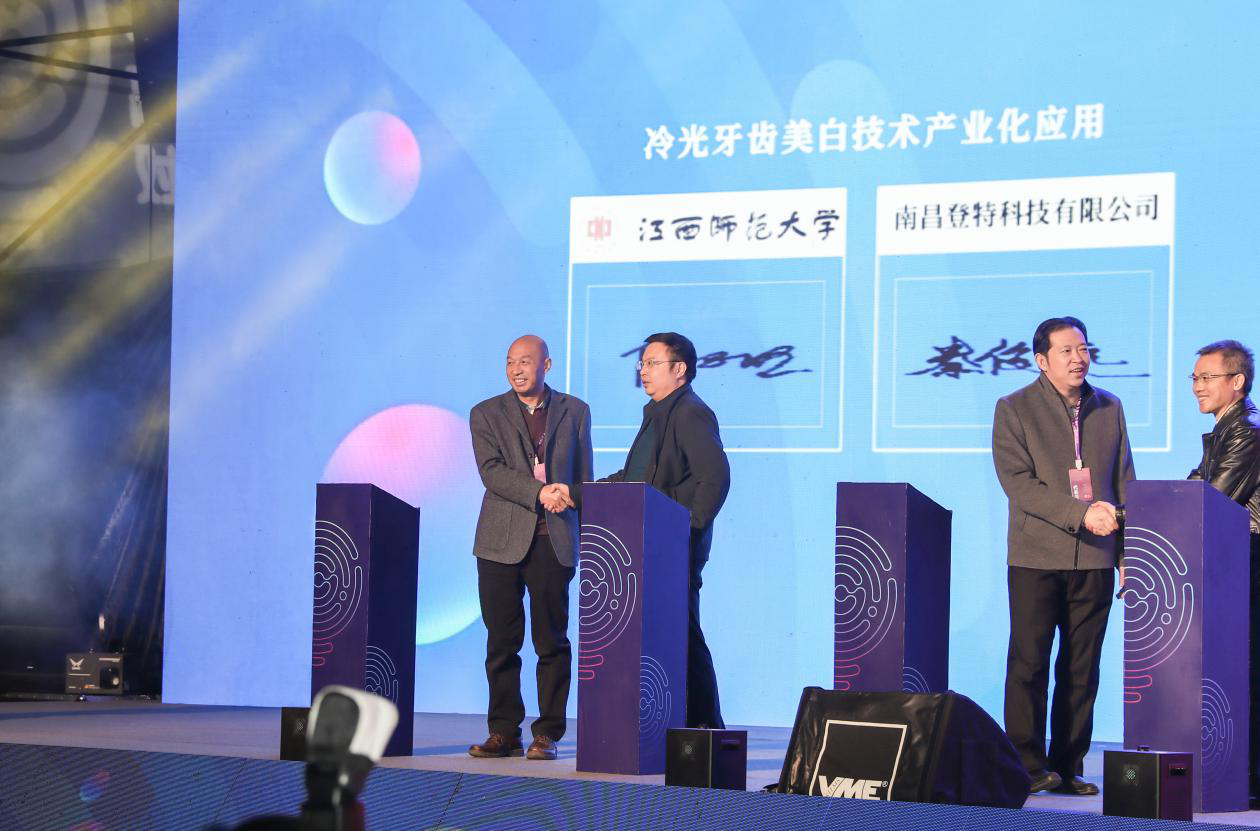 Our founder, Justin Qin, has cooperated with the delegate from Jiangxi Normal University to launch a new subject, the implimentation of cold light technology in teeth whitening.

Nanchang Dental Bright Technology, the manufacturer of more than 13-year-history. We have our own R&D team and we have actively cooperated with universities all over the country to seek the best way for teeth whitening.
Until now, we have made big progress in manufacturing teeth whitening kit, teeth whitening strips, teeth whitening powder and other oral care products, and these products all act strictly with EU standard and US standard. The products are widely welcomed by customer all over the world.
The special cold light technology can be mainly found in producing teeth whitening light. We combine it with the soft mouthpiece. Thus, using the special teeth whitening device, people could get a fully safe teeth whitening experience even when they are at home. And also we have developed different kinds of light to suit different requirements for customers all over the world. 16led teeth whitening light, 5led teeth whitening , 32led teeth whitening light and 6led teeth whitening light are available.
As a manufacturer, We are happy to solve problems for our customers. Facing the higher and higher standard from the teeth wihitening market, we struggle hard to research the best and the newest teeth whitening device for our client. For the rechargeble wireless light, we won both EU patent, Australia patent and US patent. Also CE and FDA are available in our factory.
Since the most creative thoughts comes from colleage, we arrange our team to continue working with researchers in university. Receving new thoughts to launch new product to meet new customer's need, has always become our main aim to improve and grow in the ever growing market.