October is the golden year, the harvest season, the eyes are full of fruitful fruits, the fragrance of the fruits is everywhere, and the good news is heard everywhere in both ears. At 10 am on October 6, 2021, the groundbreaking ceremony of Jiangxi Dent Dental Products Co., Ltd. project was held in Makou Industrial Park, Yongxiu County, Jiujiang City. The groundbreaking ceremony was a complete success. Ganjiazhai, Member of the Standing Committee of Yongxiu County County Party Committee and Minister of United Front Work, Jiujiang City, Jiangxi Province; Dai Shan, Secretary of the Working Committee of the Management Committee of Yunshan Economic Development Zone; Qin Minghua, Deputy Director of the Management Committee of the Party Working Committee; Chen Yiwang, Vice President of Jiangxi Normal University (Expert in the field of chemistry , Zhu Xingen, Dean of the Second Affiliated Hospital of Nanchang University, escorting product development, clinical trials, etc.), Zhu Xingen, Dean of the Second Affiliated Hospital of Nanchang University, Chairman of Dent Chen Huiqin, General Manager Qin Junyuan, and nearly a hundred senior executives of the company The guests participated in the grand event and witnessed this grand groundbreaking ceremony.At this very moment, thank you all witnesses for giving us more motivation to contribute to society!!!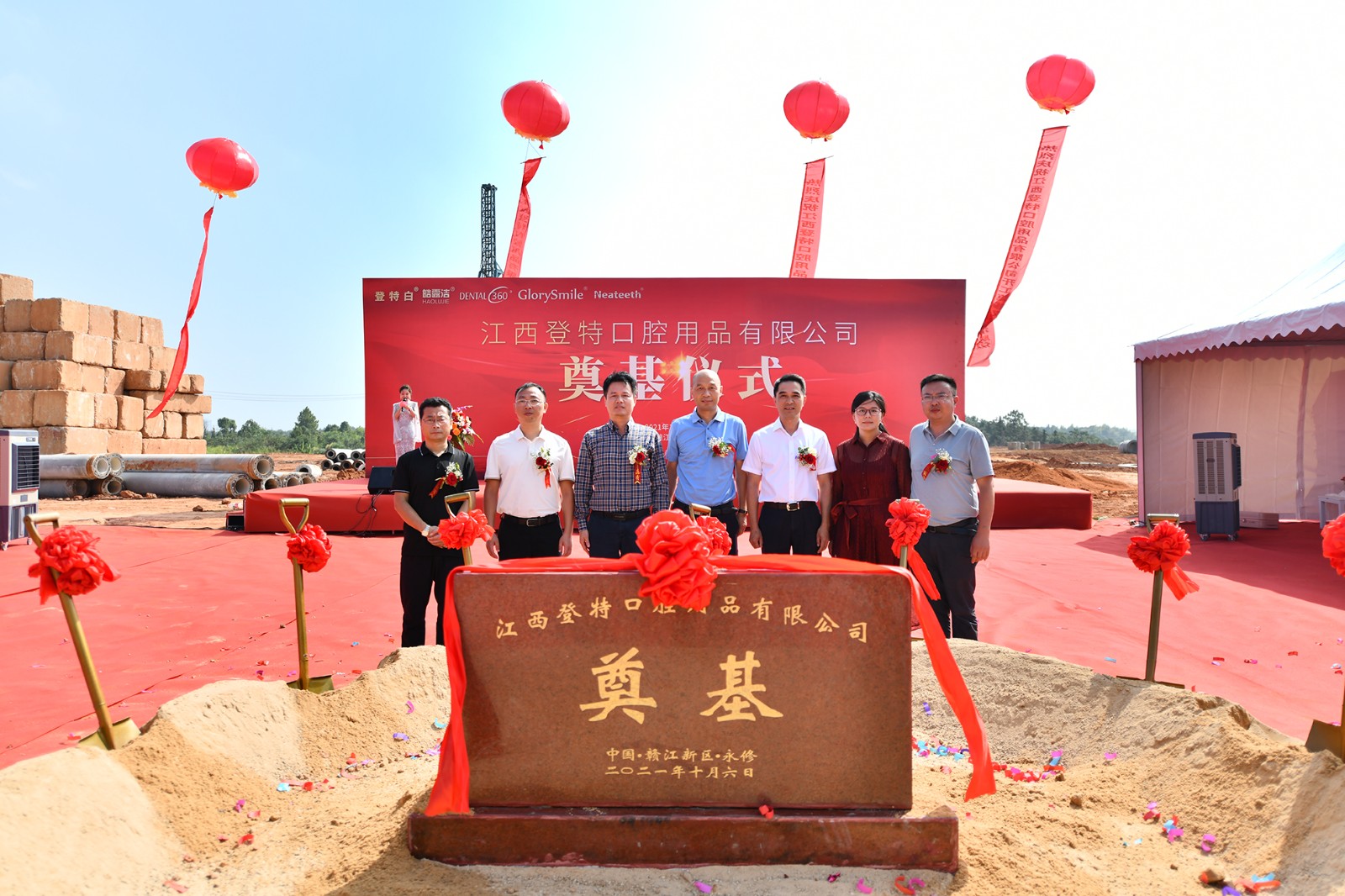 We actively respond to the policy of serving the country to rejuvenate the country through science and technology. Investing in the construction of new factories is the unshirkable responsibility of Jiangxi Dent Dental Products to repay the society. It is also a good opportunity for us to strengthen our company and seek leap-forward development. Our mission is build the world's largest oral care production base, establish high-standard production workshops, and meet the needs of customers for quality and delivery.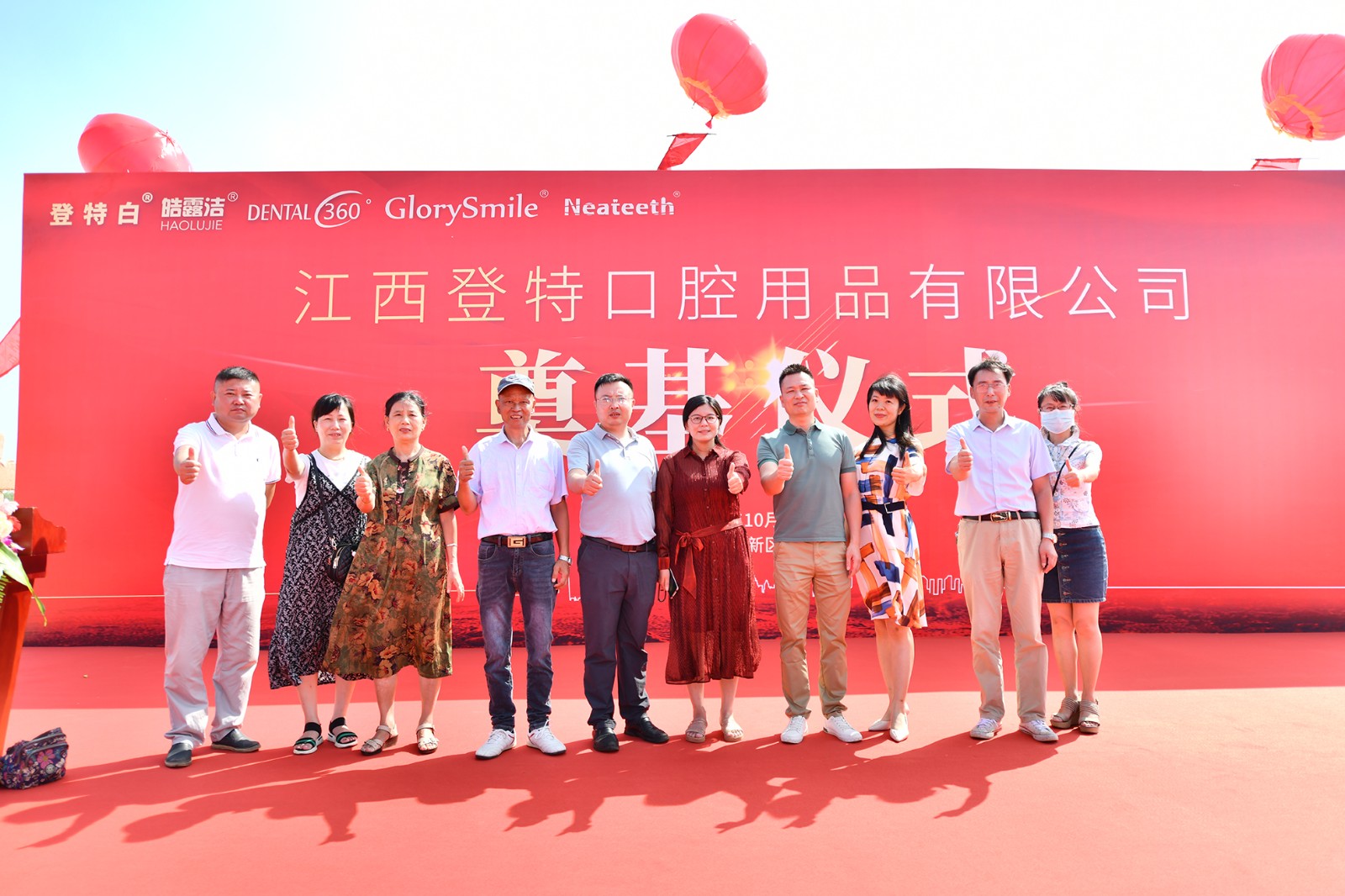 We must live up to our mission and make our company stronger and better in order to repay the leaders and friends who cherish the new sunshine and give back to the society.