Teeth whitening strips is very popular and convenient right now as everyone wants a lovely white smile to show in people's eyes. Brightening up your teeth is a great way to enhance your smile and also gives your confidence a boost.
How whitening strips work
Whitening strips are made from a flexible material coated with either hydrogen or carbamide peroxide and an adhesive to keep them firmly in place. As the hydrogen peroxide comes into contact with your teeth it oxidises which bleaches the teeth and makes them look much whiter. Carbamide peroxide works in a similar fashion but contains acid which also breaks up stains.
How long do whitening strips take to work?
Most whitening strips come in packs of 28, which equates to one strip per row of teeth for 14 nights. Typically a person wears the strips for about half an hour before bedtime and can usually notice a difference in the whiteness of their teeth in the first week.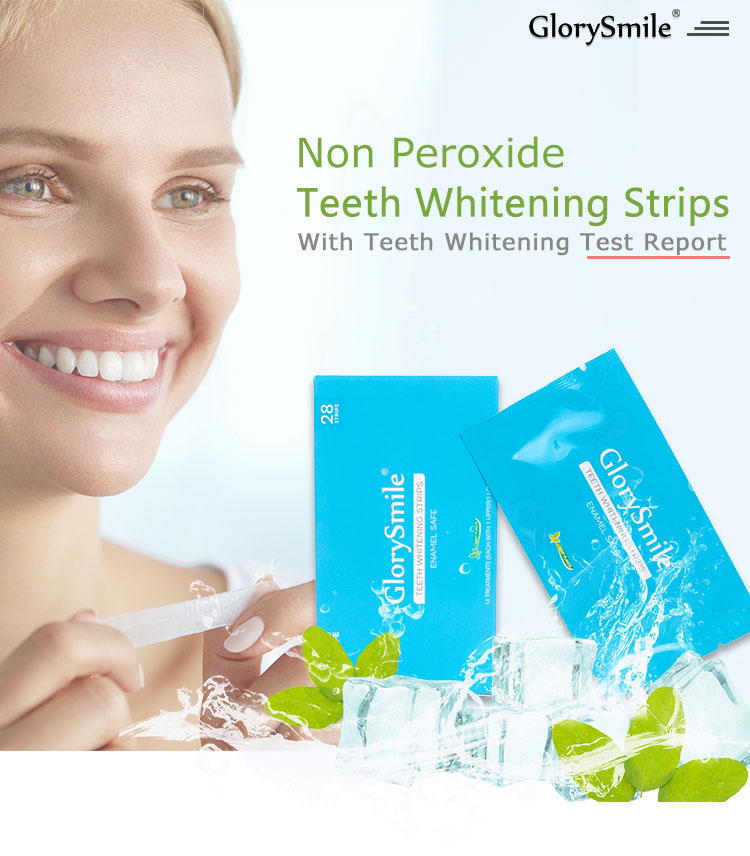 The types of teeth whitening strips currently available on the market are: gel teeth whitening strips, dry teeth whitening strips, and soluble teeth whitening strips.
1.Gel teeth whitening strips
It is a teeth whitening strips with the gel in a semi-wet state.
2.Dry teeth whitening strips
The upper gel layer is dry, but it can produce strong adhesive force when hydrated with saliva, and can maintain the state of sticking to the teeth for a long time (the longest can reach more than 6 hours) to ensure the patch The whitening agent in has a better time to act on the teeth. Dry tooth sticks are easier to store and more comfortable to use. They can be used for professional night tooth bleaching.
3.Soluble teeth whitening strips is a new product based on dry teeth whitening strips. The gel layer is also dry. The difference is that this product can be completely dissolved in the oral cavity and does not need to be removed from the teeth after use.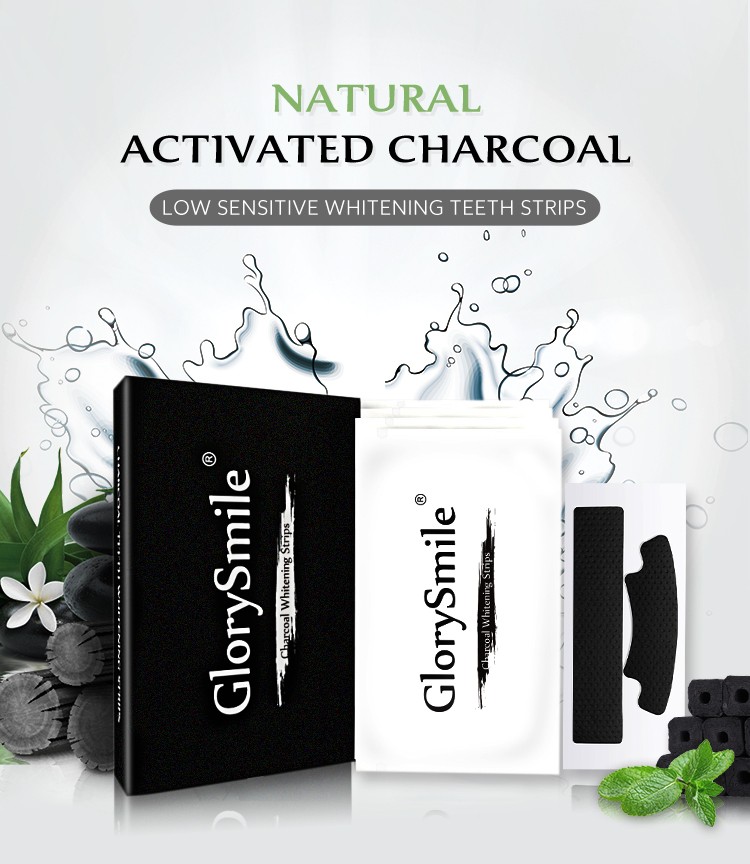 Features:
Gel strength of teeth whitening strips:
The gel on a high-quality dental strips will not stick to the hand like ordinary teeth whitening strips, because when consumers use the dental teeth whitening strips, their hands will touch the gel layer on the dental teeth whitening strips film. Especially people who have just used the teeth whitening strips may inadvertently pinch it. This makes it easier to stick the gel on the teeth whitening strips to the hand, which makes the gel missing from the teeth whitening strips, resulting in poor whitening effect. The high-quality dental teeth whitening strips has a high-strength gel, even if it is touched very hard, the gel will not be picked up, completely preventing the gel from adhering to the hand.
The adhesion of the teeth whitening strips:
A high-quality teeth whitening strips has unique elastic adhesion and high density characteristics, can provide excellent adhesion, and can be better attached to the teeth than ordinary teeth whitening strips. The good adhesion prevents the teeth whitening strips from falling off the teeth. Slide down, which not only guarantees the effect but also makes it more comfortable.

Long-term stability of teeth whitening strips:
This is an extremely important condition. The hydrogen peroxide or carbamide peroxide in the teeth whitening strips is unstable and mobile, which makes the product difficult to store. The product needs a long process from production, transportation, storage, distribution, and sales. In addition, temperature, weather, transportation conditions, etc. will cause the teeth whitening strips to change quickly, so the stability of the product is very important, and it can provide normal temperature. teeth whitening strips that can be stored for two to three years, will not bloat, will not melt, and the whitening effect will not decrease, is an important prerequisite for sales.
Nanchang Dental Bright Technology Co.,Ltd, As a manufacturer who has over 13 years OEM experience, we can provide custom service on the formula and packing material. We also can help you with basic designs and professional marketing pictures.