In 2021, we have launched a new product- rechargeable teeth whitening light.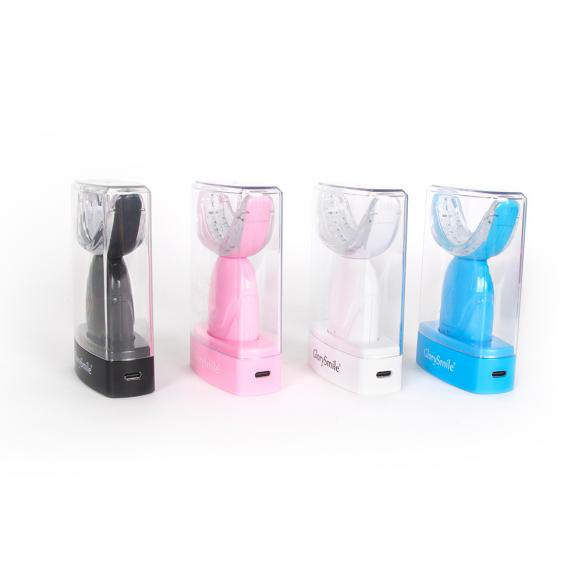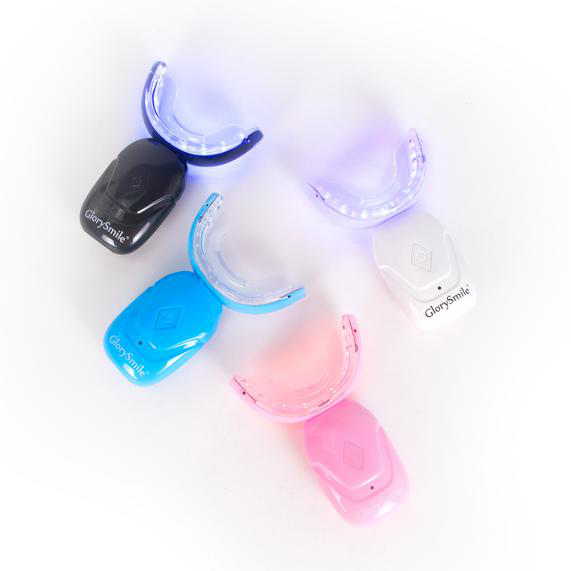 GlorySmile - Rechargeable Teeth Whitening Light
It looks like a small beetle, which is also the reason why we can also call it a beetle rechargeble light. This light comes with a dust-free cover that could easily keep the light away from bacteria and other things.
Not like the former products, this light has two charging method. One is magnetic absorption charging way using our charging adapter, the other way is directly charging the base using charging cable of user themselves.
This standardized light has 16led bulbs, and also we have 24led bulbs and 32led bulbs for you to choose. Our light could switch 3 colors of light at the maximum for 32LED one.
As a leading manufacture of teeth whitening products, we apply for several patents for this special kind of light including US patent, Chinese patent and European patent.
At the begining of 2021, we have successfully received the European patent. See belowing: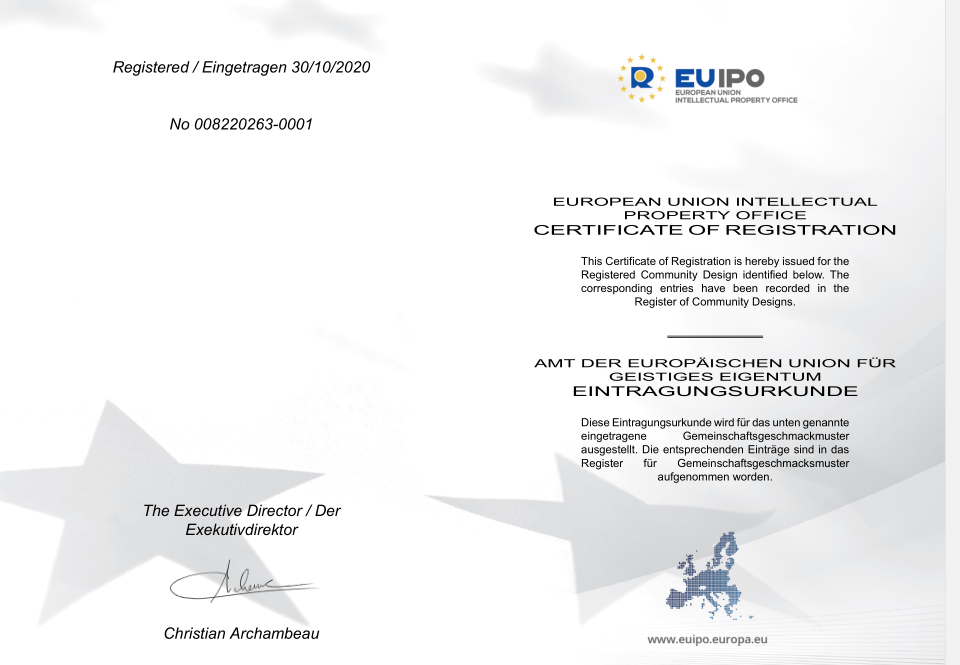 With unique design and good quality, this light will surely do well in being sold all over the world.
"We are very confident about the bright future of this new launching light", said by the CEO of Nanchang Dental Bright Technology.
With simple and fluent shape of the light, we hope every user of this light could get the relaxing mood when whitening their teeth. There will be more and more special designs come out in the coming days, which will never be an end.
We will always meet the need of uniqueness our customers require in their business. And we welcome our clients to throw out their ideas to improve the products. If you are interested in our products, we really appreciate you to send inquiry to us and we will warmly welcome your arrival to help us to do better in the future.